888-443-3869
Attempting to detox from alcohol without the right medical guidance might be painful, daunting, and life-threatening. Sunrise Detox gives you a safe environment to complete alcohol detox. We individualize your treatment to your exact situation and help you manage the difficulty of withdrawal symptoms. And at every step, we support you with the dignity and respect you deserve.
Not Sure If You Require Alcohol Detox?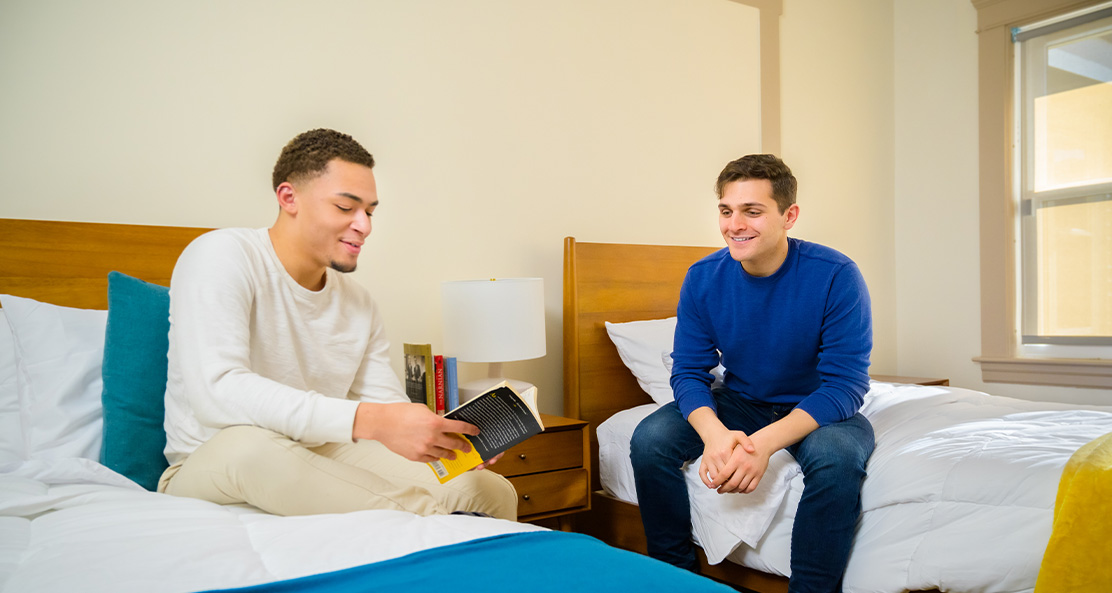 People seek alcohol detox services for many reasons. You should get assistance if:
You can't live your life without alcohol
You're not able to stop using alcohol on your own
Alcohol use is causing problems in your life
Loved ones want you to get help for alcohol use
It is a condition of court-ordered treatment
But the main rationale to find help for detoxing is that attempting it on your own is too risky. When you have become addicted to alcohol, you can suffer debilitating or possibly deadly symptoms when you attempt to stop using. This is the reason why Sunrise Detox is driven to offer inpatient alcohol detox. Our medical staff keeps an eye on your physical and mental state round-the-clock and treats withdrawal symptoms to let you detox as comfortably and safely as possible.
Individualized Alcohol Detox Services
We know that personalized service is essential for overcoming alcohol use disorder. We serve you as an individual with particular needs and work to accommodate those needs when you're here.
Our devoted personnel checks on you frequently to appraise your overall health and your degree of distress. From your initial day in our facility, you'll benefit from an individualized treatment approach formulated from your medical assessment. We tailor our validated treatment techniques to meet your unique needs and make adjustments to help you feel more relaxed and remain stable. By working in a collaborative fashion, we are able to help you detox safely and successfully.
What You Can Anticipate From Inpatient Alcohol Detox
People experience alcohol detox in a unique way, but there are a few elements you ought to anticipate from our alcohol detox services. We start your detox service with a full physical evaluation. We'll talk about your current condition, the level of your alcohol addiction, and how past attempts at detox went. We utilize your initial evaluation to make a personalized treatment plan just for you.
The majority of people will complete alcohol detox in around ten days, however, it could go past that in more serious cases. Over the course of your stay at Sunrise, our nurses will pay close attention to your vital signs and dispense appropriate amounts of Librium to minimize the odds of dangerous withdrawal symptoms. We may also dispense additional medication as necessary to limit withdrawal distress. You'll spend most of your time resting in your comfortably furnished room, and you are able to attend discretionary therapy groups if you are up for it. Once you conclude detox, we'll help plan your next steps for long-term recovery.
Managing Alcohol Withdrawal Symptoms
People who make an effort to quit alcohol on their own realize that withdrawal symptoms are unbearable and life-threatening. Sunrise Detox keeps you safe and helps you manage uncomfortable symptoms including
Irritability and mood swings
Anxiety
Headaches
Insomnia
Excessive sweating
Nausea and vomiting
Weakness
Fevers
Gastrointestinal distress
Heart palpitations
Begin Your Alcohol Detox Today
If you or a person close to you need to detox from alcohol, Sunrise Detox Center can be there. Call or complete the ensuing form for a no-charge, private consultation. We answer or reply immediately, 24/7. We are here to help.