888-443-3869
Effective Codeine Detox Near Me
Codeine may be easy to access and frequently prescribed as a painkiller, but it's still a habit-forming opiate with a significant potential for misuse. If you are battling with an addiction to codeine, the first step to healing is a medically supervised detox. In detox, your system will cleanse itself of the drug while you make preparations for the next stage of rehab.
At Sunrise Detox Center, we'll direct you through withdrawal safely and lay the foundation your recovery. Contact 888-443-3869 to begin codeine detox today and get your life back under control.
Should I Start Codeine Detox?
One of the unmistakable indicators of an addiction to opioids is the appearance of withdrawal symptoms when you cease use. You may start with physical issues like upset stomach, muscle pain, and throbbing head pain. Over time, you're likely to endure psychological symptoms such as anxiety. While withdrawal is a common signal of a problem, there are additional warning signs, including:
Urges to keep using
Development of a tolerance and needing to take higher doses to get the same effects
Upheaval of your everyday life resulting in problems at your job, home, or school
Constantly fretting over obtaining more of the opiate
Withdrawing from people close to you and no longer partaking in activities you enjoyed in the past
Our codeine detox is the proper opening step in recovery. We'll keep you safe and rested as you get control of symptoms of withdrawal. We'll also prepare you through discretionary therapy sessions so you can lay the foundation for a lasting recovery.
What To Plan For During Codeine Detox At Sunrise Detox Center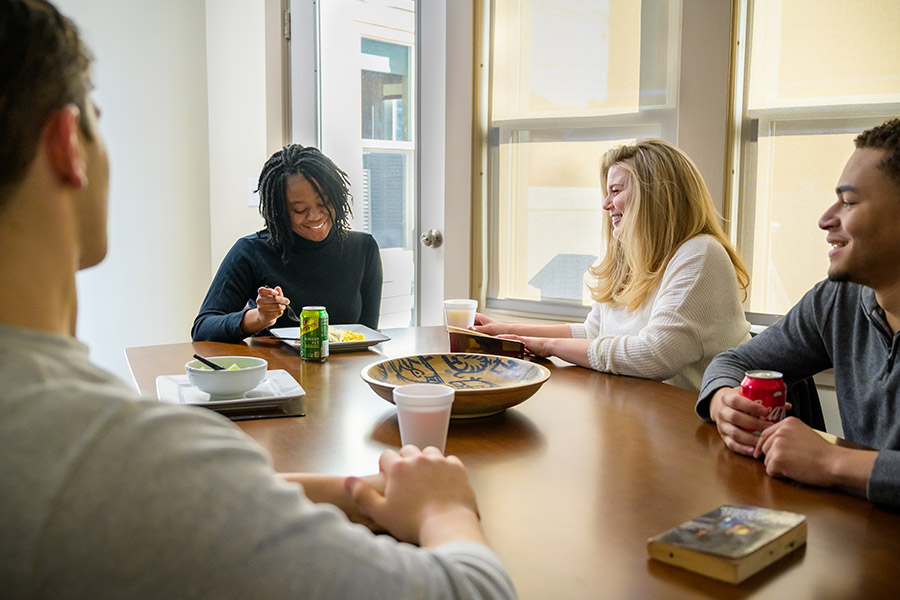 We the optimal way to detox is through a custom-tailored plan. When you arrive at Sunrise Detox Center, we'll provide you with an in-depth appraisal to understand the scope of your consumption, your past medical experiences, and your mental and physical condition. By doing so, we have the ability to draft a sensible treatment plan specifically for you.
Our proficient medical staff also recognizes that your comfort and health are critical to detoxing successfully. This is the reason why we offer relaxing bedrooms and balanced, chef-prepared meals in a nurturing surrounding that promotes healing. We will observe you regularly and supply care as necessary to handle withdrawal symptoms that may include:
Muscle pain
Nausea and vomiting
Restlessness and insomnia
Headaches
Diarrhea
Depression
Anxiety
When you're feeling better, we'll encourage you to participate in one-on-one and group counseling. This is a fantastic way to help you confront the mental facets of substance use disorder while readying you for inpatient rehab.
How Long Is Codeine Detox?
The majority of individuals are able to successfully detox in 7 to 10 days. The actual time you spend with us will likely be different from others and may be influenced by the following:
The frequency and duration of your codeine use along with dosage amounts
Your complete physical state
How you respond to support
Your unique requirements and prior medical care
Before discharging you, we'll ensure you are stable from a medical perspective and equipped with an aftercare plan, so you comprehend what will take place with future treatment.
How Does Sunrise Keep Me Safe Throughout Codeine Detox?
The physical and psychological pressure of detox can be too much when making an attempt to detox on your own. At Sunrise Detox Center, we know how to keep you safe and progressing toward recovery. This starts with our ability to skillfully manage withdrawal symptoms.
Our dedication to safety consists of:
24-hour treatment from licensed medical personnel
Structured and pleasant surrounding far from external forces that trigger use
Individualized treatment plans to match your specific needs
Comprehensive aftercare planning so you understand how your recovery will continue
Unwavering patient privacy rules to protect personal info and details of your treatment
Suboxone is an authorized medication to help you carefully taper off opioids. This detox med is proven to be beneficial and is not as habit-forming as other options. To maintain safety, we stick to the following:
We abstain from using Suboxone in the earliest stages to prevent a precipitated withdrawal
A trial dose is given and response monitored
Changes are done when required or other options considered
We'll carefully wean you off Suboxone
Start Your Recovery With Codeine Detox
Addiction to codeine is not something we take lightly and neither should you. The substance is dangerous in itself and it can serve as a route to stronger opioids like oxycodone, morphine, and heroin. If you or a person you care about are in need of help, you can find it now. Call 888-443-3869 or complete the following form to request assistance. We are standing by for you day and night, all year long, and respond to all requests right away.
Call 888-443-3869 Today