888-443-3869
It can be difficult to see somebody you care about suffering with alcohol or drug use. But an intervention can make a genuine difference in persuading a friend or relative to obtain expert addiction support. By taking the initiative arranging an intervention, you will express your care and support for this individual and help them to detox services or the right form of healing.
If you want to have an intervention for someone close to you but don't know where to start, contact Sunrise Detox Center. We offer drug intervention services in the area. Our intervention experts can offer resources and advice for staging an intervention, and if your friend or relation agrees to begin drug or alcohol treatment, we'll enroll them right away.
Call 888-443-3869 Today
Get Your Friend Or Family Member Help With Our Intervention Services
Staging an intervention requires careful preparation. If you don't take a sensitive approach, you could alienate your loved one and break their trust. You'll be more successful working with one of our intervention specialists. They are skilled at leading families through interventions and instructing you on how to act and speak. You'll be more likely to attain your objectives for the intervention with our specialized skills.
We welcome you to call 888-443-3869 whenever you like to explore our intervention services. We'll speak about the person you want to help and your apprehensions about conducting an intervention. Once this is done, we can support you in one of two ways:
One of our intervention specialists can guide you over the phone. They will educate you on how to carry out the intervention on your own and can give help over the phone when you approach your family member or friend. They are also able to speak to the person you're helping and address questions in regards to how detox and rehabilitation works. We'll also highlight the consequences of not finding expert help.
We can refer you to a professional interventionist close to you. Sunrise Detox Center has forged associations with skilled interventionists around the area and beyond. We are glad to refer you to a person who is able to organize and oversee an intervention at your location. They can keep the intervention moving forward and assist with professional support to both you and your loved one.
What Will An Intervention Include?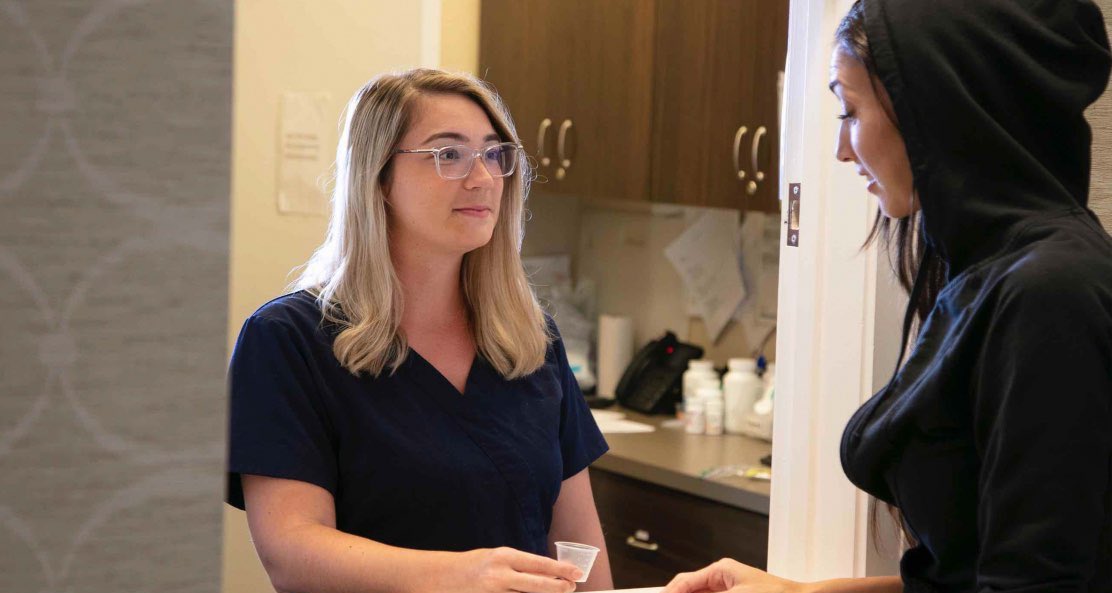 If you haven't attended an intervention before, you're probably unsure of what should take place. Here are the fundamentals of what an intervention is supposed to look like. If you would like additional details or support, reach out to us at 888-443-3869.
Make a plan with other individuals who are concerned about the person you're assisting, like friends, relatives, healthcare professionals, or clergy. You can also receive help from a professional interventionist to aid in keeping the intervention on track.
Pick a time and spot to hold the intervention. Ask your loved one to meet you there without revealing to them the actual intent. Other people supporting you should also be present.
Start the intervention by explaining to the individual you are all there because you are concerned about them and describe how addiction is impacting their life.
Each individual should then have an opportunity to share how your loved one's substance use disorder has directly impacted them.
Offer options for support and realistic ramifications for not obtaining help. Stay patient and caring, but assertive if they react defensively. You can count on the interventionist to mediate when required.
If they agree to treatment, be willing to take them to detox or a rehab provider immediately.
Can You Do An Intervention At Detox?
At Sunrise Detox Center, we appreciate that it's challenging to say goodbye to everyday life and go to a facility for support. We know withdrawal is distressing, and various people might want to stop and return home in a hurry. Other individuals may have the expectation that they will leave whenever they feel a little better. Even so, we never want to put anyone in a hazardous situation by letting them go too early. When a patient wishes to leave prematurely, we'll intervene and encourage them to proceed with treatment until the drug has totally left their system and an aftercare plan has been established.
Our drug and alcohol intervention services are meant to keep people safe. If a patient opposes treatment and endangers their life and well-being, we do everything in our power to help them understand why they need to stay the course and conclude detox. An on-location intervention with them and members of their family will allow us to explore:
Why the individual would like to leave prematurely
Why our team believes they should remain
The threats of relapsing and overdosing they will encounter
If another type of treatment is acceptable at this instance
How Sunrise Detox Center team members and loved ones can better support the patient to help them complete detox
Sunrise Detox Center Is Able To Answer Your Questions About Drug Or Alcohol Interventions And Detox
Helping somebody detox is a collective effort, and we are pleased to collaborate with families to support their loved ones throughout this undertaking. Addiction recovery can seem challenging and taxing, and we want to help all parties involved comprehend how it will progress. We urge families to reach out when they have questions about substance use and detox. We'll gladly share information and resources concerning:
When someone needs substance use treatment
Why medically-guided detox is needed to ensure safety
Our goals and detox treatment philosophy
How to aid your family member during detox
How to deal with the difficulty of having a loved one undergoing detox
If you wish to get more information about drug or alcohol detox at Sunrise Detox Center before registering a loved one, contact us at 888-443-3869 at any time. We are always available to explain any topic you want to discuss.
Get Help With Drug And Alcohol Intervention Services Today
There's no reason to wait around and watch as substance use upends a loved one's life. Call 888-443-3869 or complete the following form to get them the help they need. We reply 24 hours a day to assist you with intervention services and welcome your loved ones into our detox center. We are standing by to help you today.