888-443-3869
East Coast Stimulant Detox
Many individuals safely use stimulants to allow them to feel invigorated throughout the day or manage specific mental illnesses. Unfortunately, it's easy to fall into a routine of misusing stimulants that has the potential to disturb your life. If you realize you have a stimulant addiction, reach out to Sunrise Detox Center at 888-443-3869. We'll help you decide if a stimulant detox is necessary and help you choose the appropriate phase of recovery.
Who Needs Stimulant Detox?
True to their name, stimulants spark brain activity, causing you to feel more awake and energetic. This classification of drugs encompasses:
Caffeine pills
Methylphenidates (Ritalin and Desoxyn)
Ephedrine
Dextroamphetamine (Dexedrine)
Coke (crack)
While various stimulants are available by prescription, they do come with a risk of dependency, and some people slip into the practice of taking too large of a dose. If you have too much of a stimulant in your system, you could endure:
Restlessness
Elevated body temperature
Dehydration
Increased heart rate or heart palpitations
Chest pain
Agitation and irritability
Psychosis
Compulsive behaviors
While many addictive drugs need detox to quit, stimulants work in a different manner. You may be able to safely stop or take a break from stimulants without gradually reducing amounts, as stimulant withdrawal symptoms are seldom fatal. With that being said, stopping without a system of support leaves you exposed to relapse and overdosing immediately after you quit.
The initial issues with stimulant detox develop as you try to stabilize from the consequences of using stimulants. Sunrise Detox Center may utilize medication-assisted treatment to help you stabilize. We have nicely furnished rooms to recharge in and skilled staff waiting to support you. We'll also help you recognize the causes of stimulant use and determine the subsequent stage of your recovery. Cal us at any time to talk about admissions.
What Can I Anticipate From Stimulant Detox At Sunrise?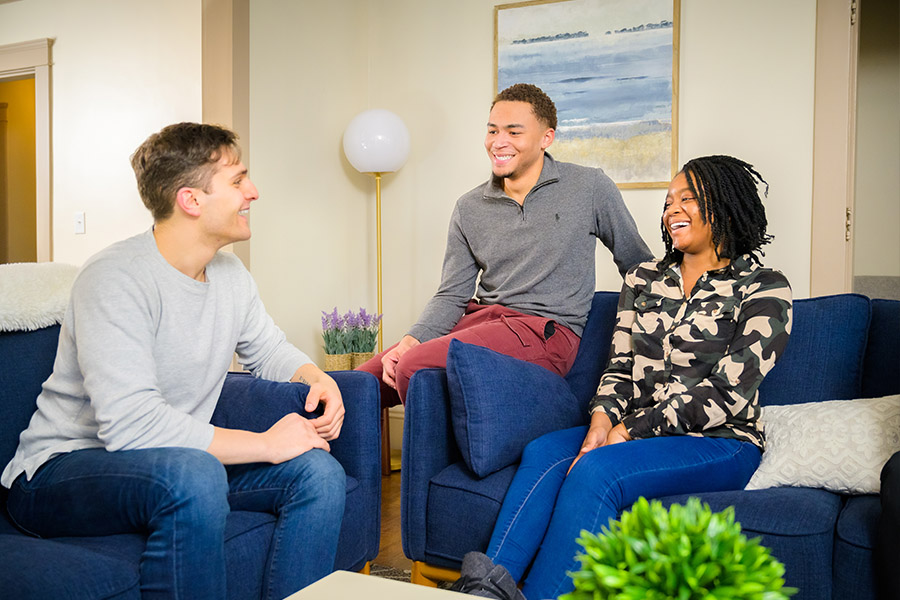 Sunrise Detox Center intends to make stimulant detox as smooth as feasible. Upon your arrival, we'll assess your current state and pose questions about your drug consumption and medical history to gain an understanding of you and your demands. Once that's complete, we'll guide you to where you can rest and formulate a customized care plan that adjusts our stimulant detox protocols to you. We know you are entitled to custom-designed treatment and will advance through detox more easily when our support centers on your distinctive condition.
Generally, our protocol for stimulant detox is to observe your heart rate and give you low amounts of medications like Valium to counteract the effects of the stimulants in your system. We are also able to help you manage stimulant withdrawal symptoms that might come up, including:
Lethargy
Depression
Anxiety
Insomnia
Slowed heart rate
Psychosis
Cravings
Over the course of your time here, our staff members are available to find whatever you require 24/7. You'll unwind in an inviting, fully furnished room and receive nutritious meals and treats.
We also give you access to personal therapy, group therapy, and peer support gatherings where you will enhance your understanding of substance use disorder. Finally, our team will help you craft an aftercare plan to make sure you receive another level of stimulant use treatment after you finish detox at Sunrise.
What Is The Timeframe For Stimulant Drug Detox?
As a detox patient at Sunrise Detox Center, you'll remain at our on-site facility until you are physically stable. The total timeframe of your stay is influenced by factors like:
The degree of your stimulant drug use
Your physical health upon arrival
How you respond to treatment
The presence of co-occurring conditions
Most individuals recover from the effects of stimulants within five days and move to a different level of treatment for aftercare.
How Does Sunrise Detox Center Ensure My Safety As I Detox From Stimulants?
Our objective for stimulant detox is to ensure your safety and help you feel better. Our highly-skilled medical providers are trained specifically for substance use disorder and withdrawal. They observe you and provide accepted treatments to help you cope and complete detox successfully.
In conjunction with around-the-clock medical supervision, we also:
Customize treatment to your personal plan
Use only evidence-based techniques
Avoid treatments that can foster an additional addiction
Offer a peaceful setting free of triggers for substance use
Follow rigid patient privacy and confidentiality guidelines
Support you with understanding and dignity
Prioritize thorough aftercare planning
Attend to all your fundamental and recreational requirements
Get Assistance For Stimulant Addiction Now
Don't try to detox by yourself. When you wish to quit stimulants, call 888-443-3869 or submit the form below. A member of our team will answer right away, regardless of the day or time. Help is ready for you today.